Top Rests Using Hockey Pucks
The HILO trailer upper section rests on three parts of the frame:
Rear frame extensions that connect with the rear bumper
Front frame extensions that form the triangle with the hitch tongue
Two 2" box section outriggers aft of the door
I suspect that there were originally rubber pads on these contact areas that prevented the trailer top from rubbing directly on the steel. The upper section still appears to have thin rubber strips to protect the upper section. My understanding is that the cables that pull the top up are not designed to suspend the top above the lower frame when the top is fully lowered, but instead, the contact areas on the lower frame hold the weight of the top section. This page details how I mounted rubber hockey pucks to the lower contact areas to solve two problems:
The top section was coming down too far and the interior light over the refrigerator was rubbing on the top of the refrigerator cabinet.
Fiberglass parts of the top section was rubbing directly on steel parts of the frame when the top was in the lowest position.
Because I had none of the original lower rubber pads, I order some pads for the outriggers from the one remaining HILO parts source. While I was happy with the quality of the pads, they fell off since they were only attached by sticky tape. I tried keeping them in place with zip ties, but that also didn't work. The answer was to install some hockey pucks.
Click on any of the photos to view a high resolution version of the image.
I used a drill press and a forstner bit to counterbore the hockey pucks for the fender washer that would prevent the fastener from poking into the top as it was resting on the hockey puck.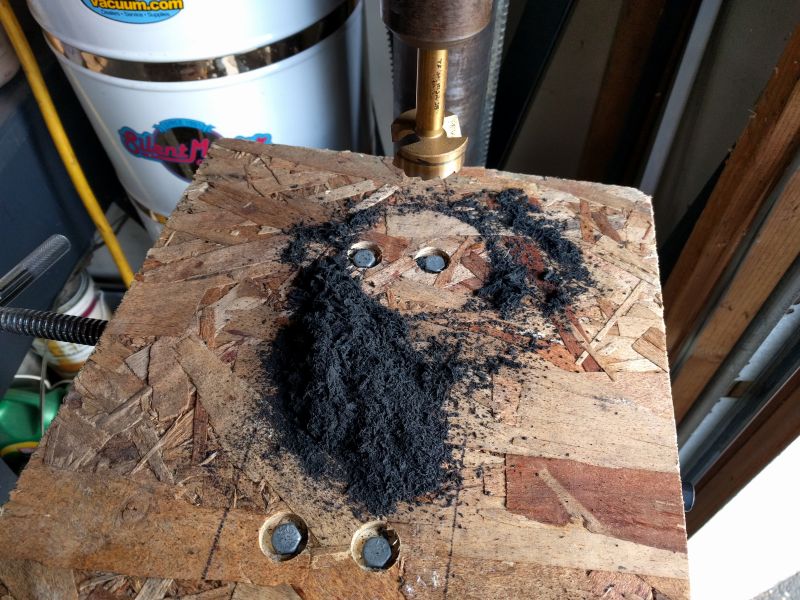 The drilled hockey pucks waiting for installation.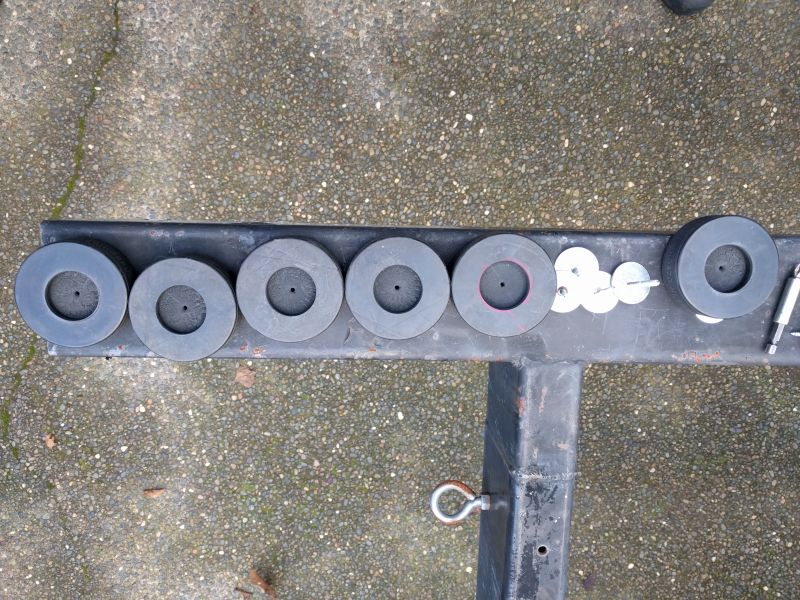 I drilled a hole in the frame rail where the new fastener would retain the hockey puck. You can see that the top was rubbing on the steel frame.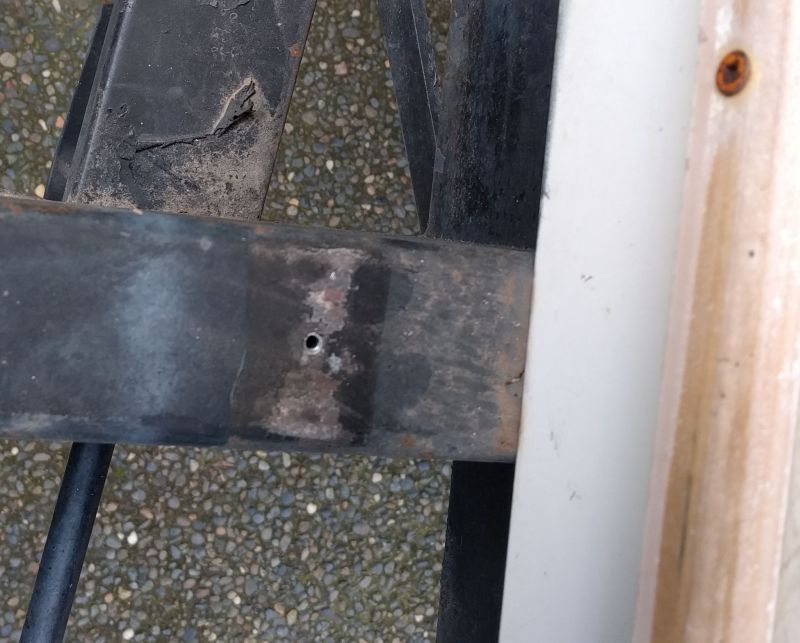 The installed puck. I drove the fasteners in using an impact driver, but this could be difficult to do by hand.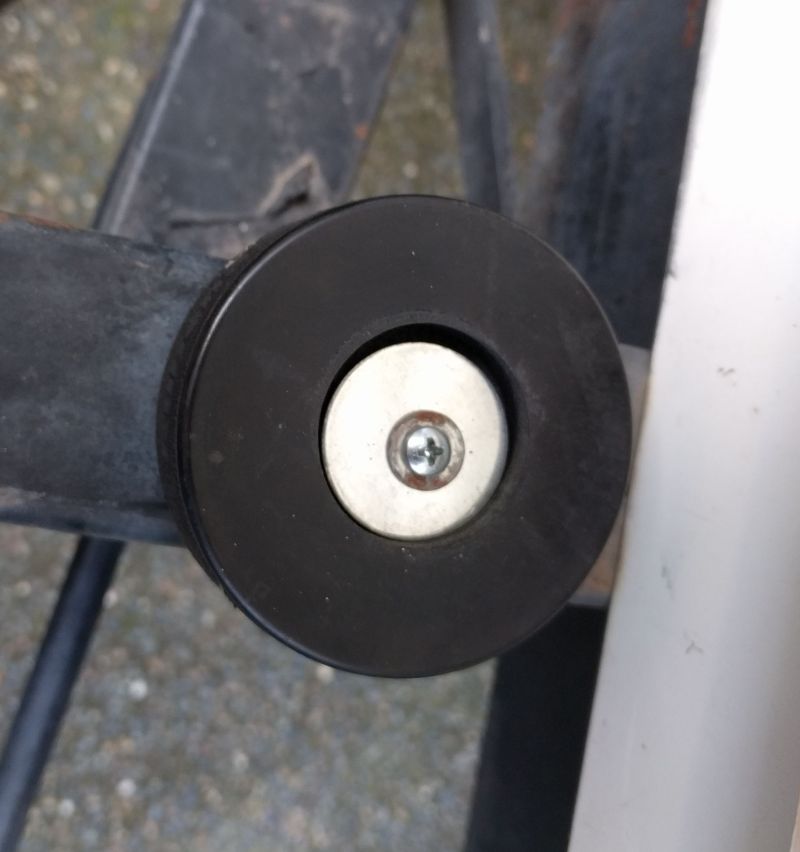 This is what the underside of the top looks like with the original upper rest in place.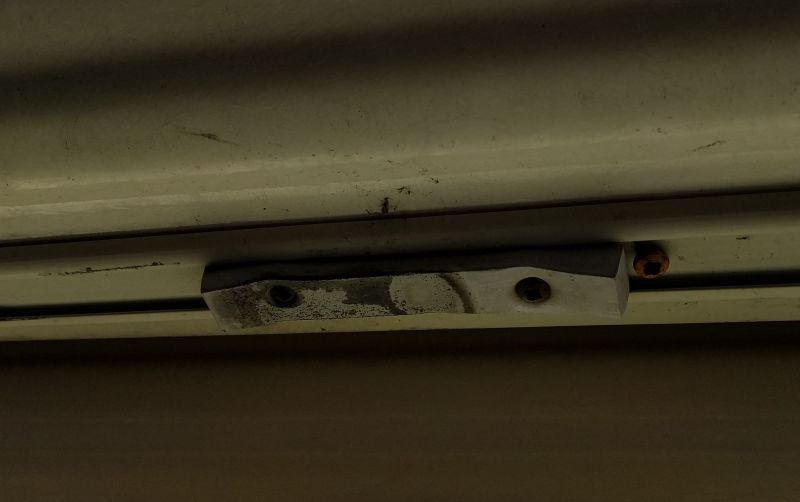 Here is what the rear outrigger looks like with the new puck attached.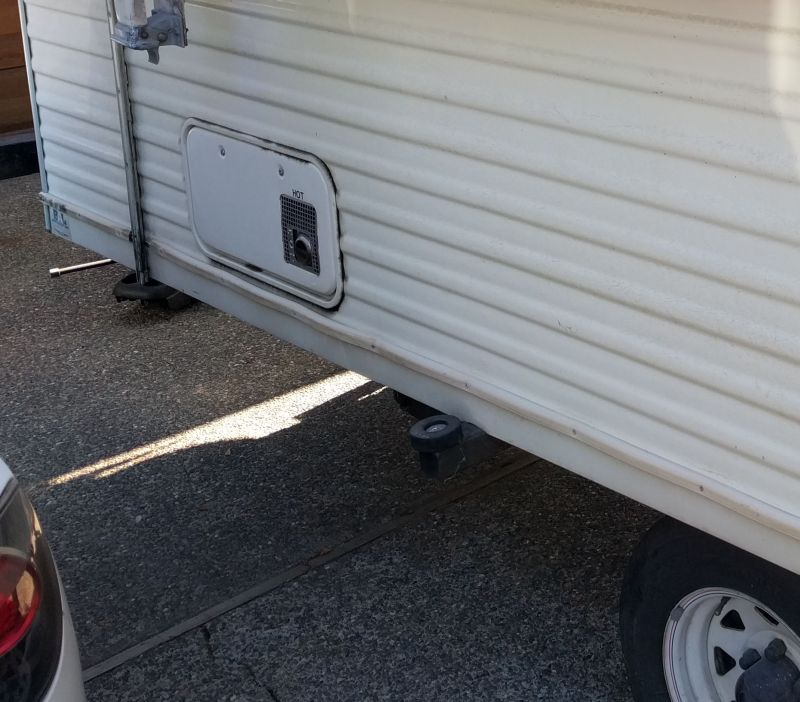 Here is what the front rests look like with the new pucks installed.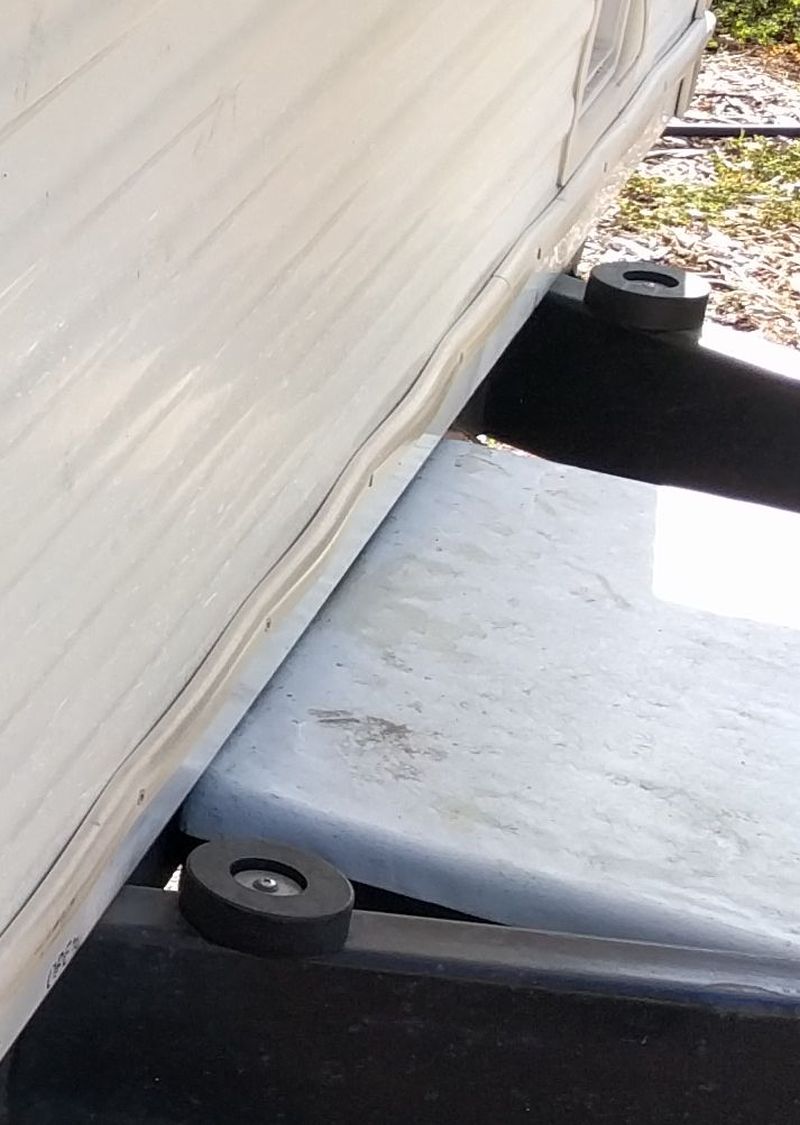 Last update: Dec 7th, 2019